I'm pleased to announce that my new novel The Book of Love is up for preorder on Kindle, Nook, Kobo, ARe, and iTunes.
This is a contemporary romance about a jaded romance writer and his new editor, with some elements of humor and a bit of suspense. It's a full-length novel, about 70 000 words (around the length of Sympathy for the Devil). The official release date is June 5.
It will also be available in paperback early May.
There is a brief excerpt from when I was writing it last year available here.
In July, the first Midsummer Suspense Tales boxset will release. I am aiming for I WHO HAVE NOTHING to release at last around September or so, depending on how writing it goes. Toward the end of the year, I'd like to get written and released STRAY CAT STRUT and possibly BEAST. Sales of SNOW haven't been too bad so I'll look at the numbers in the fall and decide if the series is continuing. Thank you to everyone who has purchased it so far.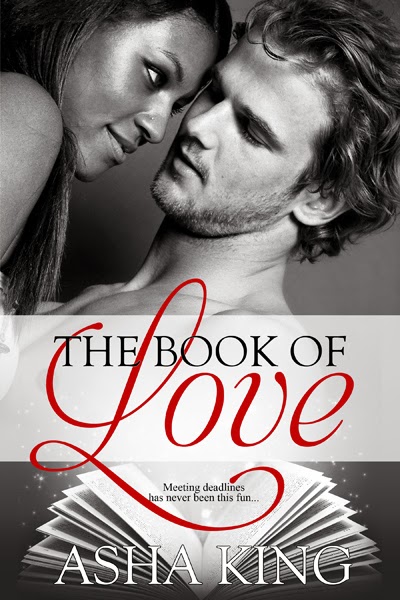 Romance editor Janaeh Forrester is a problem solver. A Jill of all trades, she's worked in all aspects of publishing and no challenge is too big for her to overcome. It's this reputation that leads her new employer to send her after the elusive Delilah Daniels, their top selling romance writer, who won't deliver her latest manuscript and made the last editor quit.


But "Delilah" is nothing that Janaeh expects. It's the pen name of Carter Daniels, a thirty-something man as sexy as he is arrogant and frustrating.


Six months have passed since Carter's divorce was finalized and writing happily-ever-afters seems like a lie he can no longer tell. When Janaeh shows up at his door with a schedule in hand and threats to take back his advance if he doesn't meet his deadlines, he assumes it's a joke. But his attractive new editor is there to see that he finishes the book, driving him mad with both irritation and desire.


Her presence stirs up something far more sinister, however: Janaeh is directly in the path of Carter's more fanatical followers, and someone will stop at nothing to get her out of the way.
Release Date: June 5, 2015
Genre: IR (bwwm) contemporary romance (with some humor and suspense)
Length: novel (70K words or 220 pages)
Series: standalone
Format: ebook & paperback
Ebook Price: $4.99
Print Price: $10.49