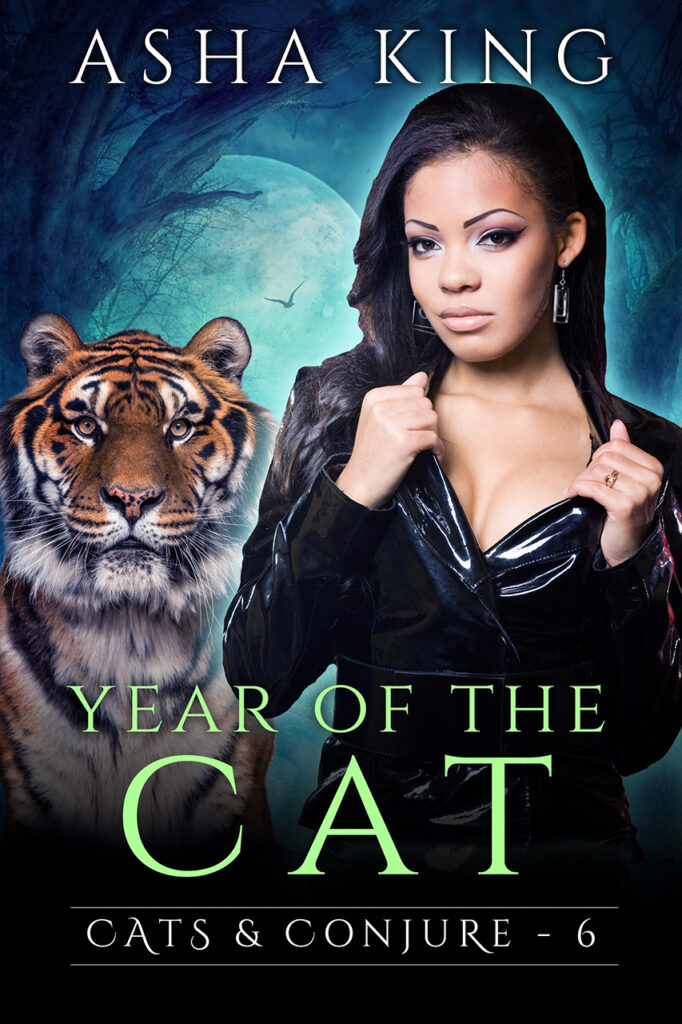 The conclusion to Asha King's paranormal romance serial, Cats & Conjure, brings conjurer Adelaide face to face with her greatest enemy while trying to save those she loves.
Adelaide Deveraux is a powerful Sanctuary, able to hide and heal those who need it. Surrounded by guardians and with the love of her life at her side, a heavily pregnant Addie scrambles to find a way to stop the woman known as Deddeh, who is capable of consuming magic and leaving husks of ash behind.
Her lover, tiger-shifter Erik Wells, survived years of abuse at the hands of a deranged sorcerer and did terrible things to survive. Although he's been resurrected from death once before by powerful forces determined to draw him back to Addie, now his infection by Deddeh's hand threatens his life again and there doesn't seem to be a way to stop it. Whatever time he has left he wants to spend protecting Addie, but as a familiar face from his troubled past appears at the Sanctuary's island—one with a grudge and a reason to want Erik dead—he realizes it might not be the infection that kills him but his own misdeeds.
Everything is on the line for Addie, her family, and her friends, and saving them might mean sacrificing herself as she takes on Deddeh once and for all.
Release Date: June 2022
Genre: IR (bwwm) paranormal romance
Length: 34 000 words (or 100 pages)
Series: Cats & Conjure #6
Format: ebook and paperback
Ebook Price: $2.99  
Kindle – Nook – Kobo – iBookstore – Smashwords – Paperback