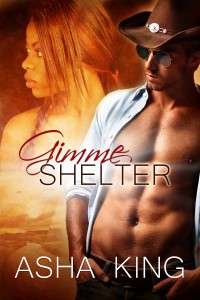 When a terrified woman clad in nothing but a red evening dress arrives at his door in the middle of the night, Stirling Falls veterinarian Mark Goodwin's first instinct is to call the police, despite her begging him not to. The bruises and cuts on her body speak of trauma, but not only can't she tell him how she got them, she doesn't even know her own name.
With no memory, no identity, the woman he comes to call Rebecca knows just one thing: she mustn't be found. A darkness haunts her nightmares, one that follows her into wakefulness, and the longer she's with Mark, the more likely she is to draw him into the danger that nearly got her killed.
If she leaves the safety of Mark's home, if anyone finds out where she is, she knows her death will be brutal and inevitable. But if she stays, she's just as in danger of losing her heart and risking both their lives.

In progress. Projected 2016 release.