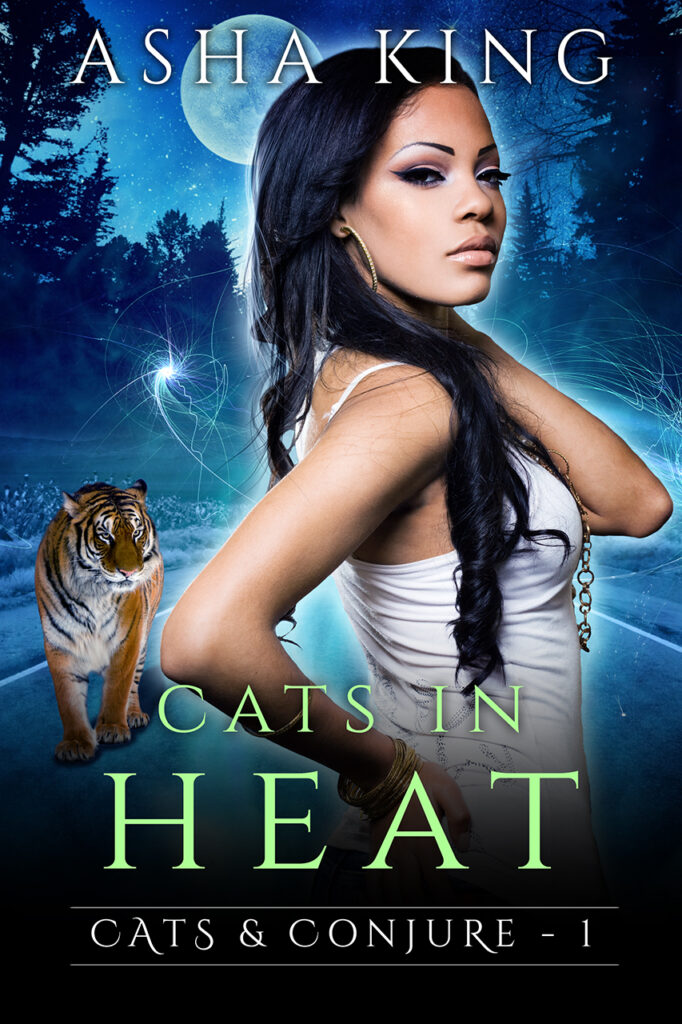 Adelaide Deveraux lives a quiet life in the country, never quite fitting in with other people and preferring her spare time spent caring for the various stray cats in the area. But late one Friday night, a feline of a much larger persuasion shows up at her door, shifting into a very injured—and very naked—human man in need of help.
Erik Wells has been on the run his whole life: from the people who killed his parents when he was a boy, from a group determined to exterminate his own kind, and now from the underground gladiator ring who abduct shifters and have them fight to the death for entertainment. And he needs to keep running, but something about Addie draws him to her home and her care.
The tiger in him senses it: there's more to Addie than apparent at first glance—more to her knack for working with roots and herbs; more to her prophetic dreams; more to the secrets buried in her family history. But if she is who he thinks she is, the danger's just beginning, as the powerful man responsible for keeping Erik captive for so long will stop at nothing to obtain her for his own.
Release Date: October 24, 2013
Genre: IR (bwwm) paranormal romance
Length: novella (32K words or 100 pages)
Series: Cats & Conjure #1
Format: ebook and paperback
Ebook Price: 99c
SERIALIZING FREE ON WATTPAD
A note about this title being free…
It's common with series to make the first free by the time there are four or so out, which is why I've chosen to do it with Cats in Heat on Wattpad (and later elsewhere). This title, however, is still under copyright.
Please only download the book from legal channels. The more downloads a book gets in stores, for example, the higher the rankings in the the store, and the greater the visibility the book gets (and therefore new people hear about it).
All rights are reserved. You may not copy or distribute the ebook. Thank you for respecting my rights.