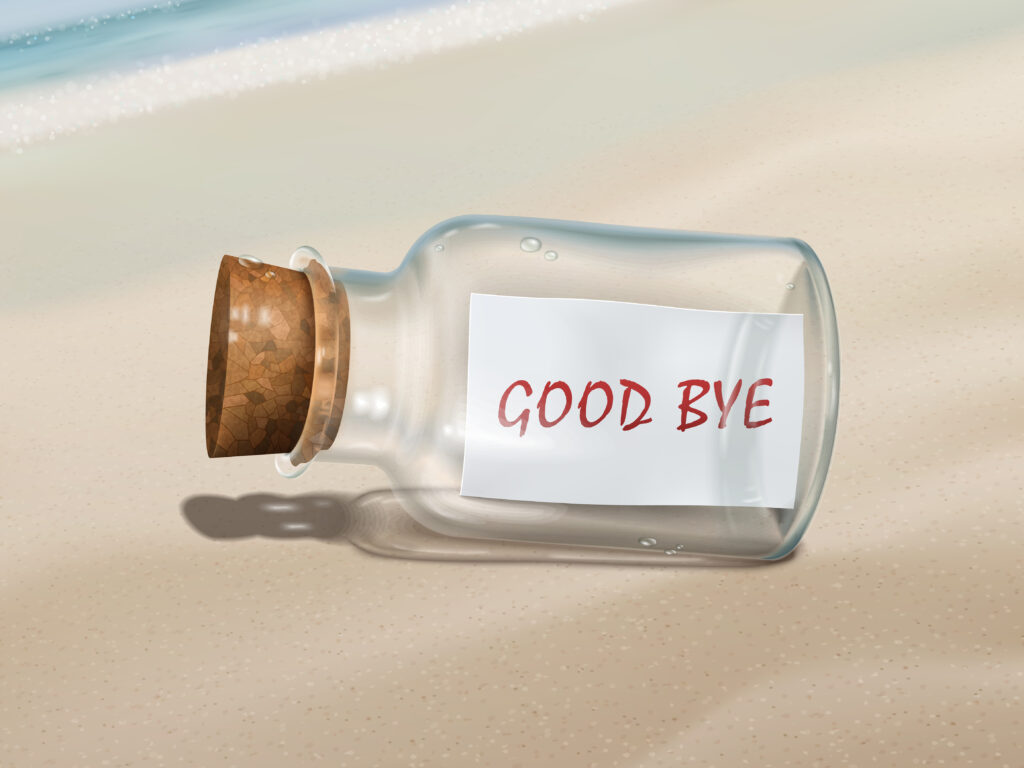 Because I still get the odd inquiry and not everyone will read my note in the last Cats & Conjure novella, here is my official statement: I am retired as a writer.
I had wanted to at least finish what I had in progress and my various started series, however there is…maybe a 5% chance I will finish and release two standalone WIPs I've had in progress for ages and a 0% chance I will write the last three Midsummer books or the final Stirling Falls one. Neither Midsummer nor Stirling Falls left anyone on a cliffhanger–all the books in those series are already standalone, with each couple getting their HEAs. So once Year of the Cat is out there, I'm officially done.
Two years ago, when I mentioned I was putting out the books bundled in KU to hopefully bring in some income while I tried to finish the last few books, I received a very kind comment from a reader encouraging me not to give up and offering suggestions.
This is the truth, though: I don't want to write and publish anymore.
I'm tired. I've had a very draining ten years. I am disillusioned with the industry and I am incredibly busy working full-time and spending what little time I have with my family. Writing no longer has any intrinsic value to me and it's a huge amount of work with little to no rewards.
I promise I have considered and weighed all my options, but since someone usually asks:
Have you tried _____ for promotion?
Here's the thing readers may not realize: those ads you see on Facebook and Amazon? Even the big multi-author boxsets?
Those cost money. Sometimes a lot. I'm already operating in the negative spending time writing books and getting them edited. There is nothing remaining for ads or participating in promotional boxsets.
You can join ____ and talk with readers to promote your books?
This is the other part of the equation: time. The more time you spend promoting, the less time you have for writing.
I deliberately deleted my GoodReads account, Twitter, and I'll be removing my FB page as well, as I do not have the extra time to devote to chatting up my books and trying to sell to people. Readers already have thousands of book options out there, and while I'm very proud of my work and think my books are worth people's time, there is so much competition out there I have little hope of standing out among the noise without investing huge amounts of time (and money–see above) to be heard.
Giveaways cost money and are proliferated by contest junkies rather than actually interested parties. I used to do guest blogs and giveaways years ago–I have experienced all this stuff. It's not worth the cost and energy.
What about writing shorter books like novellas instead of novels?
Please go and read some of my reviews. 😂
People do nothing but complain about novellas. I deliberately wrote Cats & Conjure to be like a fun serial and people complained about a two-month wait between book one and book two. My first releases with a publisher were novellas–written to keep under a certain length to keep the price point lower, as the publisher set that rather than me–and people complained nonstop about how they were too short. I get tons of one- and two-star reviews on my novellas, as well as complaints to me personally about how I should be writing longer works.
Yes, really: I get actual literal hatemail. Far more than I've ever gotten of positive reader comments. I get hatemail because a book is too short. I get hatemail because a book has a cliffhanger. I get hatemail because my heroine is a "slut" (yes, really, like…y'alll are reading erotic romance, did you think no one would have sex???). I get hatemail about delays between releases. I get hatemail because a book clearly labeled has BDSM had BDSM in it. I get hatemail because characters use "profanity".
I was getting hatemail when my father died and close friend was dying of cancer.
In conclusion…
Readers see a very, very small sliver of what writers are actually dealing with. You see fun posts on Facebook and new release announcements. Behind the scenes, it's not great. Publishing favors the independently wealthy no matter how you go about it.
So I could continue spending late nights squeezing in words, paying for editing and art, getting stuff set up everywhere, trying to promote, all for one-star reviews and literal hatemail or…I could just stop.
I've chosen to stop! And while I'm a little sad, ultimately I've had ten years and twenty books. I feel pretty good about that.
I am proud of putting out erotic thrillers like Beast and Sympathy for the Devil–those two are perhaps my favorite, where I got to take risks and go dark and have a blast.
I am proud of Lost and delving into trauma and how two people can become lighthouses in the storm for one another.
I am proud of Near to You, my very first novella, which gave me the hope of an HEA after a relationship ending for me as it did for Niara.
I am proud of my virgin hero in Bad Moon Rising, flipping expectations and showing inexperience doesn't mean unsexy.
And while it wasn't popular with people, I am proud of the Cats & Conjure series–a true serial with cliffhangers, the kind of thing I'd love to binge-watch on Netflix as a TV show.
I know there are a handful of you who loved my books. Your kind words did a lot for me over the years to keep me going. I'm sorry for any disappointment, but I have to do what's best for me as a human being.
As for that 5% chance I might pick up something else…I don't know, maybe a few years from now a new book will suddenly drop mysteriously. Follow my Amazon page and you'll hear about it, I guess, but right now there are no plans for that.
Thank you for everything.