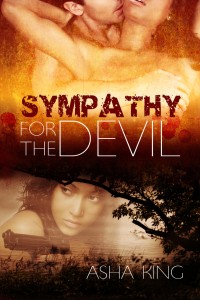 Natasha Whitaker is a workaholic, putting in long hours to acclimate herself to the P.I. business in preparation to take over for her aging mentor. But the day after her boss's retirement doesn't bring the usual insurance fraud and cheating spouses: instead, a dead body shows up in a startling similar fashion to a home invasion cold case from years ago.
Complicating matters is the return of Devin Archer–estranged husband of the original victim–to Stirling Falls. He was the prime suspect in the first case, though slipped away when there wasn't enough evidence to prove his guilt. With bodies piling up the same time as his arrival, all eyes in town turn to him once again.
Tash is hired by the brother of the first victim to keep tabs on Devin, a task she eagerly accepts. But she can't help her attraction to this dark, potentially dangerous suspect, or deny the instant heat between them. Is Devin a broken man still suffering from the loss of his wife, or a cold-blooded killer setting his sights on Tash as his next victim?
Release Date: September 2013 (originally published July 2013)
Genre: IR (bwwm) BDSM romantic suspense
Length: novel (73K words or 220 pages)
Series: Stirling Falls #2
Format: ebook & paperback
Ebook Price: $4.99
Print Price: $9.99