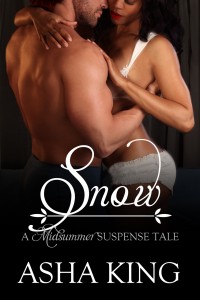 A witness hidden away in a small town.
After waitress Liliana White witnessed a murder, she wanted nothing to do with helping the police or putting the target behind bars. She's not interested in justice or being a hero; she just wants to stay alive. A brutal death waits for her if the culprits get their hands on her, and given that one of them is her ex-boyfriend, she knows precisely what he's capable of and will avoid him at all costs.
The bodyguard sworn to protect her.
Stoic and efficient, personal security expert Michael O'Hara is cautious in all things—both work and women—and has built a reputation in the private sector as the top of his field. But though he thinks he's seen it all, nothing has prepared him for keeping Liliana White safe. She doesn't trust him, doesn't trust the police, and not even a vicious contract killer known as The Huntsman on her heels is enough to convince her she needs him.
But Liliana does need him. Only Mike stands between her and certain death, and despite all he does to keep his emotional distance, the longer he spends with her, the more he has to face the possibility that he just might need her too.
Release Date:
March 27, 2015
Genre: IR (bwwm) contemporary romantic suspense
Length: short novel (51K words or 150 pages)
Series: Midsummer Suspense
Format: ebook & paperback
Ebook Price: $3.99
Print Price: $8.99