Well…it's been an interesting week, darlings.
I started out SO excited. Wild Horses was *finally* coming out. This book took about three months for me to write–I had to revise things a lot of times, as a novel (even a short one) is an entirely different beast from a novella. You might know it was originally scheduled for a June 5 release but I got a two week extension because it wasn't ready in time. I really stressed over this book but, in the end, I was proud of it. I love the characters. I had a lot of fun writing the sex scenes. And I was really hoping it was one readers would love too, since they've been asking for longer works by me.
The day after Wild Horse was released, it was requested at a piracy forum (already pirating one of my novellas).
I won't get into complaining about this or explaining why it's wrong. Lots of others have before me and I'm nowhere near as eloquent.
The problem is that I politely wrote to this forum, explaining that I'm a new author, this is a new release not selling many copies, and could they please have some empthay for me and take it down–I'm trying to provide for my family here. Instead, one of the admins bought the book a few hours later just to upload it.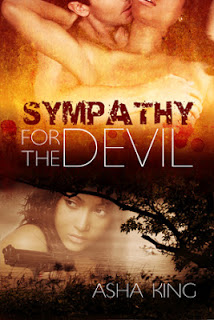 It hits like a punch in the gut, the wind knocked out of you. This book was so hard to write. And I know readers frequently complain they want longer books by me but…but I'm looking at my plans for the next Stirling Falls book, Sympathy for the Devil, and wondering whether or not it'll be worth it. Hopefully, a few royalty statements from now will show it *is* worth it despite the piracy and maybe Sympathy can be out by the end of the year. I hope so–I really want to share Tash's book with you.
The next Circle of Friends novella, Still In Love with You, was due out next month, but I think I'm going to grudgingly ask for another extension and take a bit of a break right now. I've had one release after another and this past week hit me really hard. I'm not ashamed to say I cried when they uploaded my new book–it hurt. Hopefully Kashayla and AJ's story will release in August instead and I'll get back in the groove of things again.
If you bought any of my books, I want to personally thank you so much. I wish more readers were like you and I really hope you enjoy my stories. <3
Asha