Hey guys!
So I've been reflecting on last year's releases, trying to figure out what worked in terms of sales, what didn't, and where I need to go from here. Last year's plans for 2016 will have to shift a little, as I expected.
Here's how it's looking so far:
Series Works
Stirling Falls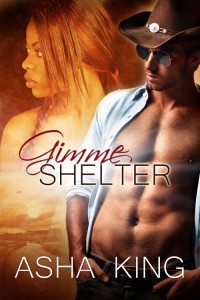 Readers still like series! I still get regular interest in Stirling Falls books with periodic sales on Wild Horses and Sympathy for the Devil, so I am seriously looking at trying to get Gimmer Shelter written later this year. It's going to require some research, so I'll be looking into that later this month, and whether or not I can get that hands-on research in–and when–will decide when that book will be written. Maybe a fall release? I hope?
I also really want to do a second book about Tash and Devin from Sympathy Called the Devil. The premise involves Tash investigating the murder of someone close to her while Devin tries to reintegrate with a town who believed for years he was a serial killer. Also, there will be ropes and whips and nipple clamps, because of course there will. It'll be called Paint it Black to go with my Rolling Stones theme, but that's all I know for now and likely won't get around to it until 2017 if I write it at all.
Guaranteed this year: Gimme Shelter is likely in the fall.
Midsummer Suspense
Also, the future of the Midsummer Suspense Tales series… I never know what to expect with these books; Cinders did well, but there was a gap that year with illnesses and family emergencies, and I only had one book out. With that momentum destroyed, it was a climb last year back up again. Beauty and Snow did okay, so I went ahead and released Beast…and to my immense surprise, readers seem to have dug it and sales, while not huge, have been steady the past couple of months.
Also, in talking with a writer friend about the series, I ended up deciding to extend it from six books to nine. Admittedly, I love doing fairy tales, and if readers continue buying them, I'll keep writing them. I'll be shuffling things around a little, and hope to continue writing them for the rest of this year and next, although because they're standalone, if it seems like interest is petering out I can comfortably stop writing them.
Guaranteed this year: Gold, which I'm halfway through and will come out May 27, and likely Lost toward the end of the year.
Cats & Conjure
These books…continue to not do well. Stray Cat Strut was my poorest selling release of last year. Alley Cat is up for pre-order. Right now pre-order numbers sit at…eleven copies. Yeah, ouch.
Addie and Erik's story spans six novellas total. Three are out, one is coming soon, and there are two more planned that will be written, but I'll have to see when I can squeeze it in. I promise I won't leave regular readers hanging but appreciate understanding about the financial perils of writing and releasing these stories.
Guaranteed this year: Alley Cat on March 4. Hopefully Cat's in the Cradle toward the fall but no promises.
Standalone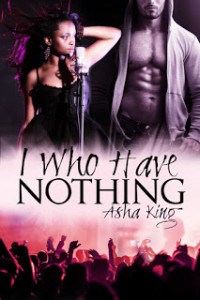 I was a little disappointed with The Book of Love's performance last year, both because it was super fun to write and because I genuinely thought it would be a book people would like with the humor and burned out romance writer premise. It keeps trucking along, though, and I'm looking at my list of other standalones I wanted to write.
One was I Who Have Nothing, which was originally supposed to be out with a publisher in 2013. It was delayed because it wasn't done and then because I left my publisher. I still regularly get interest in it but the news is the same: the book has undergone extensive rewrites and still isn't ready.
Guaranteed this year: If I release a non-series book this year, it'll be this one, as I'm halfway through it, but I thought that last year so it's by no means definite.
New Worlds
For a couple of years now, I've had a new romantic suspense series on my mind following the same couple for 3-4 books called Fox and Manning. The first is still in development and something I'm debating, but the thing I come back to is starting another series only to decide to retire from publishing.
Sales are never steady–anyone in publishing knows to never expect otherwise–but it's a lot of time and money invested and I'm not sure if I can keep doing it. This tweet from last week?
If sales don't pick up, I'm retiring at the end of the year, so waking up to that is disheartening to say the least.

— Asha King (@AshaKing78) January 26, 2016
Not an exaggeration. I've got a note to look over sales numbers vs expenses in the fall to see.
It's reality and it's not fun, but here we are; if it happens, I don't want anyone to be surprised, which is why I've mentioned it. I won't start a new series (especially not with a HFN ending on the first book) unless I'm sure I'm going to finish it because I love my supporters and wouldn't leave them hanging. Fox and Manning will debut next year at the earliest if I decide to continue publishing as Asha King.
I'm also toying with some m/m ideas at the encouragement of a friend; if I pursue it, those works will be romantic suspense and written as Ashe Kingston. And will likely involve hot cowboys–I think Stirling Falls could use some m/m lovin'. This will be something I revisit toward the end of 2016 to see if I think it'll be actually viable or not–investing in a new genre and new pen name is risky to say the least.
Guaranteed this year: Nada.
So…that's what this year is looking like. I have a handy page devoted to 2016 releases that I'll keep updated throughout the year. I hope this answers any reader questions that might be coming up about what-book-is-coming-when and, if not, just leave a comment here and I'll try to answer.
Happy reading!
XO Asha