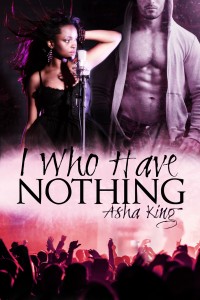 A man bent on revenge…
Darren Dallas watched his father die at the hands of his corrupt business partner five years ago. He left law school, gave up the life he was building, and descended into an underworld where drugs and prostitution run rampant, struggling to survive as he seeks to bring his father's killer to justice. He's had many close calls, but none as bad as when he's almost made by his target after following him into a nightclub and stands face to face with a loaded gun wielded by a murderer.
A woman with a secret…
Contemporary blues singer Ella Lockwood enjoys the local club scene, with loyal fans following her show to show but able to fly under the radar and enjoy her privacy. She never expected to see high school sweetheart Darren Dallas again—not after she abruptly broke his heart several years ago, and certainly not now in the club where she performs while a notorious thug threatens to kill him.
Ella rescues her old flame with a lie, one that throws them together and tangles her in the dangerous web he now lives in. Worse still, the sparks are still there between them, and their rising desire is a fire that threatens to consume them if Darren's quest—and Ella's past—doesn't kill them first.
Release Date: TBD (no projected date)
Genre: IR (bwwm) romantic suspense
Length: novel (TBD)
Series: standalone
Format: ebook & paperback
Ebook Price: $4.99
Print Price: $9.99