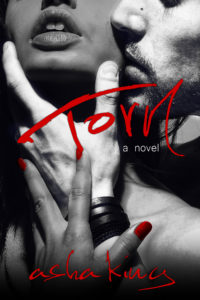 A new erotic thriller from the author of Sympathy for the Devil and Beast.
Tessa Rowan's body survived the car accident that took the life of her husband and only child, but her heart and soul did not. Wracked with guilt, numb with grief, she's goes through the motions of living. But when she stumbles on a private moment between two strangers, something sparks within her.
Bar owner Francis Stokes has his own demons that he exorcises by giving women what they need. No judgement, no matter how dark their kink runs. He recognizes Tessa's pain, is drawn to her, willing to fulfill her every desire and help her feel again, even if it means getting more emotionally tangled with her than he has any other woman.
But as they fall deeper into a shared dark sexual journey, Stokes' previous clients have begun to turn up dead. Just as Tessa and Stokes contemplate a life outside of their grief, the same killer may be coming for her and they're running out of time to stop him.
Warning: This is a dark, non-traditional romance with scenes that explore fantasies around consent, control, and fear, and contains encounters with multiple partners. Reader discretion is advised.